Portrait by Olan L. Smith

My Internet Writing Life Motto is-
Keep it Poetry and Poetry Shall Keep You:,
Short Bio:Hazard…
I have to take the road that Bruce Lee took towards the Martial Arts, as an Analogy here. Like Water; I take the Literature Arts of Poetry. In the beginning I used free verse, swift rhyming, lyrical, metal-rap-groove verse.
With definition and aggression. Now I try different systems, in all genres, as always, And put them to my personal use, furthermore put to use what is useful when needed, and reject what I don't need at the time for a specific write. Using no specific way is the way, I am the way I write, but keeping in mind, the tools at hand. No limitations as the limitation. With all poetry styles (trapping, and grabbing)- (Mind locks-Heart locks-Spiritual locks-) Honestly expressing ones self is difficult to do (Because sometimes there are no words for lifes creations): The Poet, the creating individual is always more important than any style or system. Absorb what is useful, discard what is useless, And add to what is your own. I write my own interpretation of poetry.
Concepts behind concepts. Dedicating to creating creative new-original thoughts, and poetry. Like I write with one hand, but if I could write with the other, at the same time, a different poem, that would be to break boundaries.
As asking multi-tasking: Poetry styles separate poets. Style is a continuous growth. Poetry skills/tools are weapons and you have to use all of them, to incorporate all styles. (Move all parts of your poetry) Put everything into it, all energy. Rest then progress. A true poet is constantly growing, and when he or she are bound by a set of styles, or a way of doing things, that's when he, or she stops growing. To reach a reader you have to move
to them, advance, and retreat- advance retreat, furthermore slide and step back, push, and push back, circle them (put the reader on defense), and close them in, and hit them with the best closure.
Poetry is like water, flexible, it has to go somewhere.
https://www.goodreads.com/author/show/4642186.John_E_Wordslinger
-… …-
John E. WordSlinger Poems, Songs, Collaborations & Recitings, Book Trailers PLAYLIST
John E. WordSlingers' Facebook Page
Works in Progress:
Poetry Train Africa, No Strangers To The Devil, & TILL THE GROKE FALLS IN LOVE By ADRIAN ONYANDO
#Animagnetics, casting, directed, edited, music & costumes & wardrobes by John E. WordSlinger as Giant Lolwe, Apul Apul (Time Colonel Wormholz), & Ghost of the Dunes
WebSite Projects:
www.poetrytrain.com
Memoir-Memoir.com


worldofprophecy.org

POETRY TRAIN NOVELS/SERIES Historical Fiction & Non Fiction
State Poems, and Editing by Charles H. Gragg

Co Edited by Munia Khan
POETRY TRAIN AFRICA on Inkitt.com

What can I say about John E O'Hara's (aka John E Wordslinger) metaphorical book, "Poetry Train America," and all in this series of books, but wow! I was with him in 2008/9, online, when the idea was born, and even then I thought, "This is an ambitious project," a project to bring modern day poets together, online, and printed book form, "Poetry Train America" and now "Poetry Train Canada", and "Poetry Train Africa." Too many poets find themselves toiling in obscurity, and in the darkness. With his first adventure in seeking out these poets, John traveled, virtually, from state-to-state seeking out these poets, gathering them together in to his "train" and giving them a free ride into the world of his intellect. Many people couldn't grasp the idea, the metaphor, or John's desire to give this train wheels, wheels into the future, and it seems it has become his life's ambition to record all the living poets on this globe he finds worthy of a ticket. The idea that once in print he is giving them immortality. I own this book and it is proudly displayed on my coffee table! I'm not saying this because I'm one of those Missouri poets he chose, I'm saying this, because I believe in the genius that is John E O'Hara's dream, to record the poets of the living world and give them recognition, giving them flight into immortality.
Olan L. Smith,
Missouri poet and artist,
September 18, 2019
https://www.wattpad.com/user/CottonJones
Poetry Train Canada -Introduction By George Thompson aka Geo
Out of the dark and into the light at the end of the tunnel, John E Wordslinger, as in Poetry Train America, continues his creative process, with a poetic and historical journey across Canada. From sea to sea to sea, his main characters Red and Andy, whilst traversing this great nation, once again meet poets, board trains and recant their stories and adventures. Historical figures (politicians, engineers, workers) and the impact are once again brought to life.
John creates a sense of poetic wonder by touching each Province and Territory and their resident poets. Finding poets and their works creates a sense of wonder at the wealth of words and themes inherent within each piece. Red and Andy continue to weave their stories and provide humorous interludes and the many sacrifices made, as we learn of the railways and their part in building this great nation. Dreams and realities of what once was and will be are the order of the day. Moving into the present the author focuses on the Poet Igloo Bill, for both Canada and the U.S.A., and the need to link all Poets and their Poetry in unity.
With this book, John sends a message of inspiration that helped build a nation, by weaving it with poetry and using trains as the medium. Be patient and open minded. Express your imagination. The magic of words has moved mountains. Poets record the visionary impact of life. The hard work and dedication of railroaders has moved mountains and helped build this nation. It is the lifeblood that continues to play a daily role.
The engineer with hand poised on the throttle, east, west, north, south, the rails feel the pulse of the engine's thrum.
The poet, with pen poised and readied bleeds and shares, until the final rendezvous.
MATHIAS T. SAFARI to JOHN E. WORDSLINGER and THE POETRY TRAIN
SCREENPLAYS/

SANCTUARY OF AUTHENTICITY: THE ANGELS TUNING FORK
screenplay XI by John E. WordSlinger

We follow the life of Friar & Poet Thomas of Celano during 13'th century AD as he writes a hagiography about the life of Italian friar, deacon and preacher Francis of Assisi.

TURN KEY Screenplay #X

A corrupted town 'Coltsville, Illinois, U.S.A. involved in illegal teeth commodity trading, and silence is the only way to stay alive.

Front Cover by Guilherme Gomes
Back Photo Portrait by Olan L. Smith
John E Wordslingers' The Asylum Cook And the Weather Woman is an outstanding screenplay #9, giving an equal depth of life to all characters including the central characters, Brindley & Laurie : a young couple who represents the struggling beings of modern days. The variety of thoughts here is eclectic. This book allegorically shows how life is the weather itself and how we don't need to be at an insane asylum to become crazy by walking over the thin thread of our sanity, just a windy storm of everyday life is enough… Here, the life of Laurie with her tears of joy wishing to hold her baby daughter brings 'Faith' of living in hope to all of us. Author Wordslinger's wonderful depiction truthfully presents us that there is darkness all around us, but there is also an exit made of light to escape the dark. Indeed the moment of illumination in the end invites the audience to stay positive in any kind of social approach in today's world. _ Munia Khan…
The Asylum Cook and The Weather Woman

Available Soon!

"EXECUTION DOCK #7 by John E. WordSlinger is an arresting screenplay, very poetically written, which requires an audience to make moral judgments. The scenes in the story will remind us of a mixed theatricality of Shakespearean and Roman tragedy. Here the ambiguity of today's world takes a psychological approach to the readers through the truthful reactions of characters. In this book, harrowing pictures of the dagger of darkness run through pages with rhythmic metaphorical movement; and Devil, Priest, Serpents, Dwarfs, Mermaids, Giants, Judge, Snails, Soldier, Knight, Bones and Humans all gather to create sequence of thoughtful events that leads us to an obvious answer where only interpretation from an honest heart belongs. The author's poetical expertise emphasizes on our social diseases based on political, racial and theological eczema. Does devil win or is it the innocence of our souls: the ultimate winner? Inside our mind this amazing book will disinter it all." _ Munia Khan…


SAM Screenplay #6 by John E. WordSlinger
Drama "Intriguing short story screenplay by Wordslinger, captivates the journey of but a glimpse of Scottys Life, in twists and turns of Scottys beginning and middle, … leaves the readers with a heart encompassing feel for this runaway, found Again." -Kimberly Wagner… A Story of a Dog, a Young Man, Family, and Time furthermore union, separation, reunion, growing up, survival, and being positive in negative situations.


LOULIAS' BUNKER #5 screenplay (Also book of Poetry) "When darkness coaxes the world to believe the lies, when terror's breathlessness becomes an ally to the smoke-filled sky, then nothing else but the verses of bravery can relentlessly fight for the truth to let our world breathe again. Loulias' Bunker written by John E. WordSlinger is such a collection of versified stories where each page has been consecrated by the blood stained ink from the heart of a patriotic poet. Poems here are the voices of historical time and reality reverberating through the slogans of humanity. Here as the lines grow stronger and stronger signifying the recurrence of hopeful harmony, the symbolic adventures of poetic diction lay in the fusion of revolutionary ideals and dreams. This book will let the readers realize how the heat of weapons needs to be subsided by the warmth of tears and how the somnolent rectitude of today's world should be wide awakened by morality's grace. Indeed, it's time to store the fuel for Loulias' Bunker!" _ Munia Khan…

FOUR HORSES AND NO MEN #3 a story & screenplay by John E WordSlinger Genre: NU-HORROR, WWWorrrrrrdddsssslllllllliiiinnnngggggggerrrr Style
Crazy Canyon Kate is a white North American Mustang, with blue eyes, with lighter/whiter stripes on her legs, furthermore has a Virgo
♍
tattoo/divine brand mark on her, and wears a golden silk scarf. Ruby Barb is a red Russian Draft Horse with green eyes, and has a Libra
♎
tattoo/aka divine brand mark on her. Sky Horn, Sue Lahn Karmalea, the Wind -Flying Horse is a black Ferghana & Akhal-Teké Chinese Horse with red hot coal eyes, and wears a black scarf, furthermore has a Scorpio
♏
tattoo/aka divine brand mark on her. Zera the Desert Queen is a smokey green, with little green spots on her gray coat. She is an Arabian Horse, and with one black eye and one green. She was born with a star on her neck, she has a Sagittarius
♐
tattoo /aka divine brand mark on her. CHAPTER I The Hell-fare State CHAPTER II The Curtains of the Sky Opens CHAPTER III The Crunch of Bones Show CHAPTER IV New Shoes CHAPTER V Fly on the Wall CHAPTER VI The Hoofbeats Echo CHAPTER VII Divine Sisterhood CHAPTER VIII Temples CHAPTER IX Tombs & Surprises CHAPTER X Return to the Human Fair/Skull Fetching CHAPTER XI Bastard Land CHAPTER XII No Longer Can Anyone Call A Town A One Horse Town An Apocalyptic Inverted Misanthropy Adventure:
FOUR HORSES & NO MEN (Olan L. Smith ART)
/
FOUR HORSES & NO MEN (Rajesh Misra ART)
Harold is a Mastermind Ghost & Poltergeist Trainer and Electronic Saboteur in a modern world gone to the digital dogs.
TIME KIN (CALLUSANDRIX) #2 screenplay
th'PAXSTERS #1 screenplay
A story of two country ladies who figure out how to bring the world to true order. They used Mother Nature and the internet since it began to accomplish their goals, but their goals were not just theirs, they were a majority, and majority rules. They also go on the hunt for Jesse James gold, to pay for many debts. And put worldwide view on Abortion. Their team is world wide, and they make the Hermitage, the Home of Andrew Jackson, the new Capital of the World. They bring world peace to the world, and solve world hunger, furthermore putting abortion to a halt!.
CINEMATIX: NOVICE ACTING/EXTRA MOVIE POSITIONS
https://www.facebook.com/watch/?v=596716554534766
John E WordSlinger in Active Extra roles and Novice Actor
Dennis Prestons' film LATER: A Post Apocalyptic Thriller:
John E O'Hara, O'WS aka John E, WordSlinger is 4 parts, Spectator in Cage Match scene, As a Raider in safe house scene, B Shot for his book FOUR HORSES & NO MEN, and Banjo Man at the Restaurant scene.
"Later" is a post-apocalyptic thriller that follows the story of a brother and his sister.
The story of how they find each other again after they grew apart in a world overrun by criminals.
Their story is like countless others in the fact that they all have hardships, and the majority of them end far too soon.
"Later" is a story about family, revenge, and blood.
One that can be made into a template for every mother or father, brother or sister.
This is a world where everyone's story starts anew.
Usually beginning with someone running for their lives.
LATER: A Post Apocalyptic Thriller
film shoot "Cage fight scene")
"Cinematic Magic" — John E. WordSlinger with Kevin Freeman, Matt Yandell, Duston Bullard, Dustin Reed, Jonathon Purdue, David Boucher, Dennis Preston, Sisay Kidane, Ian Axsom, Jason Hartmann, Darius Johnson.


THE RAIDERS – Mr. Lynn, O'WS aka Time Colonel Wormholz, Eric Goodman, Samantha Ann Marie, & Jacob Buber.
film shoot "Safe house scene")


O'WS as the Banjo Man with Sisay Kidane &
film shoot "Restaurant scene")

https://www.facebook.com/Later-A-Post-Apocalyptic-Thriller-1201957093311592
https://www.facebook.com/prestonperspectives/

F.James Arnold & Julia McNabb & 477 Film Production
The Law of Men: On Set, a 477_film_production: Iraq War Story (True Story)
Woman Stoning scene – John E. WordSlinger a Police officer


https://www.facebook.com/477.film/
Remnants by Jordon St. Jean & Tyler Szarabajka
The basic premise is by 2026, COVID has evolved and brought the US population below 2 million, leaving only those with fresh antibodies alive. Those left are trying to rebuild some semblance of society and infrastructure.


Action Extra/Actor Head Honcho Bad Guy…

https://johnewordslinger.wordpress.com/2020/10/15/till-the-groke-falls-in-love-project/
Collaborating with Author Adrian Onyando
on TILL THE GROKE FALLS IN LOVE
#Animagnetics, casting, directed, edited, music, footage & costumes & wardrobes by John E. WordSlinger as Giant Lolwe, Apul Apul (Time Colonel Wormholz) & The Ghost of the Dunes
Acting for Filmmakers Tirtza Even & Mauricio Chades @ Chicago Art Institute
https://www.tirtzaeven.info
https://www.mauriciochades.com
INTERVIEWS/
https://allanhudson.blogspot.com/2019/11/author-poet-john-e-ohara-aka-john-e.html
Interview on most above mentioned on thecrazymind.com
2012 POEHEMIAN PODCAST: Interview
2013 Princeton Illinois Interview
'Poetry Train America' Princeton poet rides the rails By Goldie Currie
1997 WVCP Interview – Begets of Autumn
WORDSLINGER IN THE NEWS
https://www.bcrnews.com/2014/04/23/poetry-train-america/a31sym/
POETRY/


Malachim Nectars of Sound: The All
THE GEARS
KEY – COLOR – ANGEL – APOSTLE – ZODIAC – BIRTH STONE
E – Blue Violet – Barbiel – James – Scorpio/Scorpion October 23rd to November 21st – Topaz
F – Violet/Purple – Advacheil – Thaddaesus/Jude – Sagittarius/Archer November 22nd to December 21st – Turquoise
F# – Violet Red – Ambriel – Simon – Gemini/Twins May 20th to June 20th – Pearl
G – Deep Red – Haniel – Judas – Capricorn/Goat December 22nd to January 20th – Garnet
G# – Red – Muriel – Bartholomew – Cancer/Crab June 21st to July 22nd – Ruby
A – Red Orange – Gabriel – Simon Peter – Aquarius/Water Carrier January 21st to February 19th – Amethyst
Bb – Orange – Vershiel – Andrew – Leo/Lion July 23rd to August 21st – Sardonyx
B – Yellow – Barchiel – James – Pisces/Fish February 20th to March 20th – Blood stone
C – Yellow Green – Hameliel – John – Virgo/Virgin August 22nd to September 22nd – Sapphire
C# – Green – Malahidael – Phillip – Aries/Ram – March 21st to April 19th – Diamond
D – Green Blue – Ariel – Thomas – Libra/Scales September 23rd to October 22nd – Opal
Eb – Blue – Asmodel – Matthew – Taurus/Bull April 20th to May 19th – Emerald

This book of Poetry is a 10 year celebration Anthology of Poets worldwide featuring Train & Railroad literature.
John E. WordSlingers' Poems & Page Numbers:
###############################
JIMMY THE HUMAN TRAIN 184
TRAIN TRESTLE 185
RESCUER 186
VISIT THE KISS/ROMANTIC TRAIN 187
YOUR ROCKING TRAIN 188
LITTLE RED RIDINGHOOD TOOK THE TRAIN 189
DESERTxPRESS – xPRESS WEST TRAIN 191
POETRY TRAIN POLKA 192
THE G CORD GHOST 193
THE MAGLEV CHROMA ENGINE 311 #S-15/1970 194
GHOSTS ARE GOING TO LOVE HIGH SPEED TRAINS 196
GHOST TOWN DANCE 197
TRAIN ROUTES #TJR03-10-73 COUPLER & #KKW09-15-70 200
THE CURVATURE 201
FE 203
MR. WELCHBERRYS' RXR WATCH 204
LIKE A GLASS TRAIN 206
SHE WAS A PULLMAN CAR PROSTITUTE 207
MYSTIQUE (ELECTRIC OWL) 208
MOSCOW TRAIN 209
CUT ME INTO RAZOR BLADES 211
APOLOGY TRAIN TO FORGIVENESS STATION 213
Featured with these Great Poets & Writers
Charles H. Gragg, G.R. Grover, Olan L. Smith, James Harmon, Eve Brackenbury, Jason Ryberg, K. R. Graff, Glenn Meisenheimer, Pete Hamilton, Dominic Albanese, John P. Sturgill, Glenn Shaw, Dave Shafran, Carlos Gomez, Christopher M. Flakus, Dana-Zoe Gest, Christopher Leibow, Deborah L. Kelly, Richard Doiron, Genni Gunn, Geo Thompson, Nardine Sanderson, Eilie Yotanka Brown, Deborah Thompson, Candice James, Natalia Govsha, Yi Pang, Majaha Nkonyane, Lia Angelica Tohmè, Nassira Nezzar, Mathias T. Safari, Eddy Ongil, Ajay Kumar Nair, Norbert Góra, John E. WordSlinger, Emily Dickinson, Walt Whitman, Maria do Carmo Abecassis, Carolina Noémia Abranches de Sousa Soares, Josephine Spencer, John Andrew Howell, Archibald Lampman, Edna St. Vincent Millay, Rupert Brooke, Mark Van Doren, Carl Sandburg, & Ezra Pound.
The Slingtionarious Wictionary
This is a book of designed words along with definitions and poems with the sketched words by the Poet John E. WordSlinger. He established himself as a Poet on the 15th of October of the year 1987, in Willow Springs, IL by writing poetry at a picnic, and since then he has written poetry, music, historical fiction, legal bills, and screenplays, furthermore words. Readers of John gave him the name WordSlinger, and called his work Slingtionarious. John came home early from roofing one day that day, and seen his street musician friend Mr. Landrum who was doing what he loves to do, and that was to play bongos and other percussion instruments to make a dollar on the streets of Seattle, and John stopped by listened for a while, and asked Michael if he would like to go to lunch, John was buying. Michael agreed and upon lunch, John had a couple of notebooks with him. Michael asked what they were. John replied one is a journal of my time here in Seattle, and one is poetry I 'am writing. Michael asked John if he could read the poems, and John agreed. John was looking at everyone walk by outside, and after a while. Michael said, "Oh man, you are the ultimate WordSlinger, and that's what I 'am going to call you the WordSlinger". John laughed and thought about and said, "I like that John E. WordSlinger." In the year of 2008 of December John signed up on a online poetry website called originalpoetry.com as WordSlinger, and after about a year he earned a following for his poetry, and Poets noticed his signature poetry and more then that his designed words. The Poet MS. LaShell aka Tender Poison who has read many poems of Johns, and one day she left a comment, "You should start a Slingtionarious Wictionary." So Elayne coined this delightful term for Johns' talent. John loved this, and kept in his journals, and did just that, started 'The Slingtionarious Wictionary," Furthermore John collaborated with Poets from that Poetry website and two Poems are presented in this book. Collaborations with Malik Petterson and Kimberly Hillard. In this book of word sketches aka designed words and poetry. You will read of words created and poems written from the years of 2005 forward. This book also has Johns' definitions of his word sketches. John calls all of his literary work, Nudged Sketches of Flighty Things.
My Human Leakage Test
On January 25th, 2014 John E. WordSlinger took Veteran Jester 1 to Edward Himes Jr Hospital in Chicago, and it was colder then he could remember ever in Chicago. The wind was cutting through the bones, and the ground was pounding cold. The snow that was plowed along the parking lots were 15 feet high. Once inside the book 'On Photography' by Susan Sontag' was given to him by request, and inspired this book of Poetry, to inspire the next generation of Poets worldwide. There's a war on Poetry and the Poets are winning.
Theater of Thunder
The Poetry of John E. WordSlinger Love, Romance, and light Erotica Poetry.
American-Jamaican Anthology of Original Poetry
To Fetch My Tennis Racket For Wasps: Poetry Divinized
American-Jamaican Anthology of Original Poetry
Beautifire
Proverbe's de' les Roses
Three Poems have been published in The Other Side of the Screen:
Poems, 'the Orca and the Owl,' 'Starfish Starfish," and "Red Kettle," Paperback – July 21, 2015 by Alicja Kuberska (Author), Danuta B (Contributor)
"You Didn't Tell Me You Were A Poet (Poem)" is available along with many other Poets and Poems world wide. This is a Poetry International Anthology, Dedicated to Love.

A Song For A Broken World (Poem) in Atlantyckie strofy
John E. WordSlinger th'King
of
th'Poets of Blood
Volumes
1
&
2
PHOTOGRAPHY/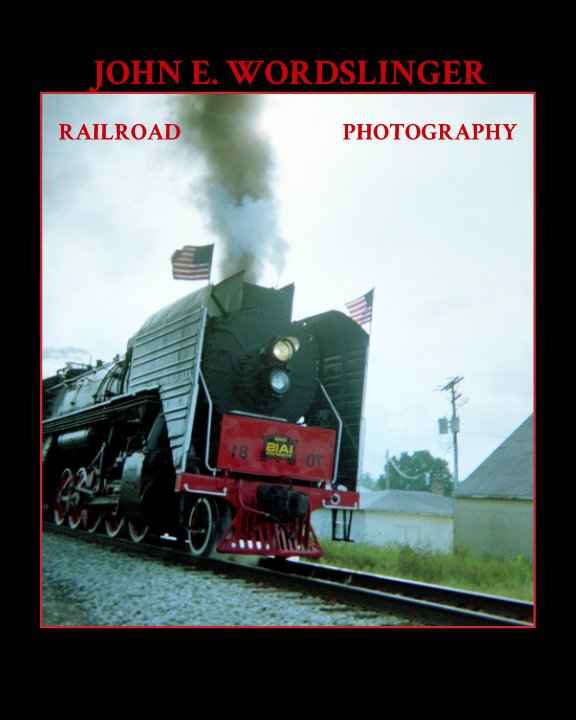 VIDEO: TRAIN STATIONS via Chicago Metra,Texas Eagle & Sunset Limited Trains Amtrak
Train Stations via Chicago Metra, Texas Eagle & Sunset Limited Trains Amtrak Videography & Photography of John E. WordSlinger
https://www.youtube.com/watch?v=2PlLi-OET48&list=PLLCrKHqwtqiL1M2CM6deYai6tpBw3c1UI
MUSIC/SONGS/BEGETS OF AUTUMN
Currently writing music for Till The Groke Falls In Love Project
DIGITAL PHOTOS OF THE NUDGED SKETCHES OF FLIGHTY THINGS JOURNALS VIDEO CREATIONS
: -… …-
(Also unfinished songs (music) by John E. WordSlinger with Begets of Autumn
BEGETS OF AUTUMN MUSIC VIDEO CHANNEL
https://archive.org/details/iuma-begets_of_autumn

Begets of Autumns' co-song writer 1987 to 2003 Bass Guitar, Keyboards, Vocals.
Videos Directed & Produced by John E. WordSlinger

John E. WordSlingers' BEGETS OF AUTUMN BOOK OF LYRICS, PHOTOS & MEMOIR (Sheet Music included)
https://www.amazon.com/Mr-John-E-WordSlinger/e/B01AF3E55M
POETRY TRAIN YOUTUBE CHANNEL
JOHN E. WORDSLINGER POEM VIDEO CHANNEL
BEGETS OF AUTUMN MUSIC VIDEO CHANNEL & LINKS
https://www.amazon.com/Mr-John-E-WordSlinger/e/B01AF3E55M
johnewordslinger.wordpress.com
poetrytrain.com
memoir-memoir.com
worldofprophecy.org
backstage.com/u/john-e-wordslinger/
stage32.com/PoetryTrain
storyrocket.com/John%20E.f1e1fd60
stopmotionanimation.com/members/JohnEWordSlinger
www.roadmapwriters.com

HI – HUMAN (HLS) INTEL INFO SWELL #hi #hifrontier
Continue reading "Digital Media for the Speak of the Poet and the Poem Book, etc &c" →